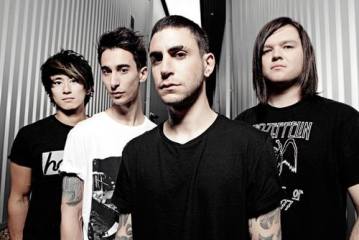 London's Modestep come across as the embodiment of UK hybrid music. Fusing the key elements of rock, dubstep and everything popular in the dance world for the last five years, their music offers plenty of excitement. Yeah, yeah, we know there's a bunch of bands that mix dance and rock together; you've got your Pendulum and The Prodigy, and even acts like Korn are trying to mix dubstep right now. But Modestep are doing something different. Their stylistic aims are all over the place, so much that a purchase from UPrinting business cards listing their genres would be practical. Dance, dubstep, and rock would just be the beginning of such a business card.
See, Modestep are a bit confusing 'coz they're a rock band; recent performances at Sonisphere and Download festivals suggest so. Are they a dubstep band as well? This stuff works just as well at a rock fest as it would a pure dance one, or in a rave club. It's fast, dirty and pure epic hybrid music. "Sunlight" is set to lead Modestep's dominance over the UK dance scene for the next five years, with its phat beats and edgy guitar parts. Also see its humorous video with the elderly hooligans tearing up an "innocent" town.
Modestep take the heart, soul, life and passion of dance and chuck it straight into the modern rock arena with all them sweaty dudes and their big guitars to create the ultimate sound for the "mash-up" generation. It will eat your soul, sort of like what Aphex Twin did with their sound back in the '90s (see what we did there…Aphex…eating your soul…). Anyway, I think that you will like this.

MP3: Modestep – Exile