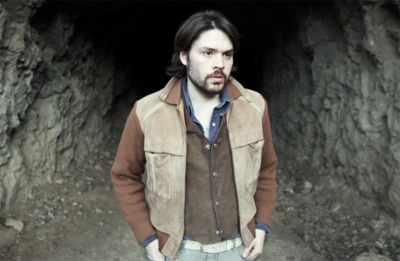 MP3: Samuel Tucker Young – Winchester

"Winchester" is what LA-based Samuel Tucker Young calls "Math-Folk Rock-R&B". Basically, it's a wound-tight track that evolves from fast-trickling guitar arpeggios and percussive stomps into rollicking folk. The acoustics clang heavily, forming one wavering yet unified sound that helps show Young's technical chops as well as his melodic grasp. Maybe it's the sound of guns reloading, or simply the track's furiously engaged paced, but there's certainly an anxious vibe throughout. An enjoyable one, at least.
He also appears to be at work on a feature film called Scoundrels: The Movie. Check the link for the trailer.
Young reminds me of a more acoustic Matt Stevens, who impressed a few months ago with his guitar chops. You can listen to Young's full-length debut album, Timberwolf, below in full: