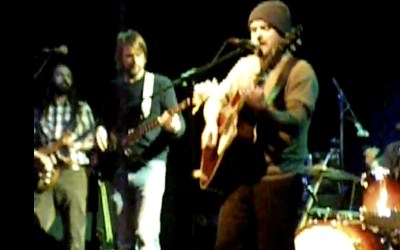 Louisville's hidden treasure Silver Tongues, and their debut album Black Kite, serve as a glorious throwback to classic rock bands. They hearken back to the days when a debut album could freely experiment by dabbling in multiple genres. Today's bands frequently have to hit the ball out of the park on the first at-bat, and then repeat the success or fail to gain traction in the business. Silver Tongues seem to take pleasure in twisting listeners' expectations. There's nothing taken for granted, and it's not as if the band's taking unnecessary risks with their musical direction. They're just willing to admit that, when a band's getting its feet wet, sometimes there's nothing more valuable than pushing the envelope and trying a variety of sounds. And with an independent label backing them up, it's a safe bet they'll get the chance to build their musical reputation on their own terms. This is the work of a band which may not find its "hit" until a third or fourth album, but give them that time to grow and the rewards will be immeasurable.
It's not that I'm saying their songs aren't worthy of wide exposure, because that would be a mistake. "Wet Dawg" sounds like Kings of Leon if they dared to let a song speak for itself rather than burying the lead in a mess of pseudo-pop trappings. Silver Tongues is worth supporting due to their ability to transform songs into an addictive live gems. I was lucky enough to catch the band live at Headliners in Louisville back in January and, even as a co-opening act playing before the supposed "big draw," they immediately roped the crowd in with a live performance that showcased the music above the hype. There's plenty of pop hooks buried within to keep the songs reverberating in your head. Also, the fact that the band's working the road and building these songs in a live setting proves they're not happy merely letting the studio versions speak for themselves.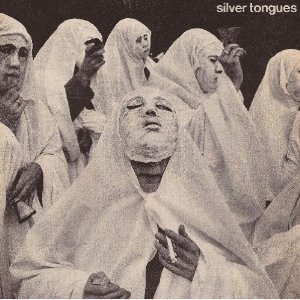 Speaking to the album's quality, however, is the fact that every song plays its role. The cohesion is one aspect listeners find immediately appealing about Black Kite. "Warsaw" would be perfectly at home on a Coldplay album with its frantic string backdrop, but the vocals are pure '70s classic-rock, with layered harmonies and an arrangement coupled with a slow-build climax that is immediately accessible and repeatedly listenable. The album's opener, "Highways," has an unforgettable backdrop of organ drone and handclaps-meet-bass-drum percussion. And the album's title track, "Black Kite", and the beautifully melodic "Hope For" manage to successfully bridge the gap between bands like Mumford and Sons and Kings of Leon with the ethereal vocals and simple acoustic arrangements. Today's more modern pop-leaning bands tout the hook as coming first above all else.
The result is a nine-track album which plays well as a coherent, well developed debut and a template for a band willing to push its exploratory envelope in pursuit of a long-term career. Black Kite came out too late in 2011 to make my list of best albums of that calendar year, but it has already won a place in my heart as one of the most interesting efforts I've heard during this one. I expect to hear big things from this band. Like the Black Keys before them, they seem destined to build a respectable basis for long term success on their early records. And with the right push, they would seem poised to have a similar breakthrough once their material has time to develop to its full potential. Put simply, Silver Tongues is a keeper, and their impressive debut has legitimate heft and staying power. You won't want to miss it!
This article was re-printed with permission from Hear! Hear! Music.