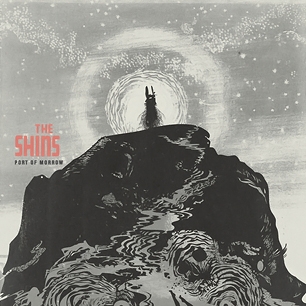 The Shins' Port of Morrow doesn't come out for another week, but you can listen to it in full today. The most accessible method is through iTunes — open up iTunes and click here. UK listeners have it even easier by heading over to Drowned In Sound, where they can stream it via Soundcloud.
Port of Morrow is The Shins' first album since 2007?s Wincing the Night Away. They left Sub Pop in 2008, and since then had been largely inactive until this past summer, when they announced via Facebook that new material would be announced shortly. A week later, the band announced its 2012 release on Aural Apothecary, James Mercer's label. It will also be released via Columbia Records, making Port of Morrow their first release on a major label. "Simple Song" was made available in January.
Listening to it now, "Bait and Switch" is a particularly great stand-out, touting arena-ready prog-rock reminiscent of Manic Street Preachers' most explosive stuff. The next one, "September", is a pleasant and lush piece of alt-folk, mixing in country twang and pop smarts similar to Wilco. This seems to be an eclectic mixture of songs, as far as a Shins album goes.
The video of "Bait and Switch", so far my favorite track on the album:
01. The Rifle's Spiral
02. Simple Song
03. It's Only Life
04. Bait and Switch
05. September
06. No Way Down
07. Fall of '82
08. For a Fool
09. 40 Mark Strasse
10. Port of Morrow
"The Rifle's Sprial" is another new track:

MP3: The Shins – The Rifle's Spiral