Posted
March 26, 2012 by Mike Mineo
in Tracks
MP3: James Iha – "Summer Days"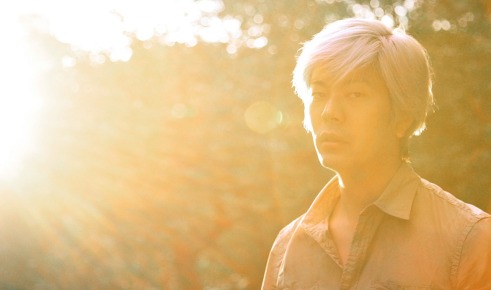 Former Smashing Pumpkins guitarist James Iha is usually associated with his involvement in hard-rocking acts, like the Pumpkins and A Perfect Circle. What's unknown to some is that Iha released a solo album, Let It Come Down, in 1998. It presented a lush array of country, folk, and pop, more in line with acoustic singer/songwriters than his electric role as a band member — especially for a group like the Pumpkins, who were no strangers to guitar pedals and effects. On the contrary, Let It Come Down was a beautifully stripped-down affair, with lap steels and country twangs resonating more than the amplifiers he usually had his back to while touring the world.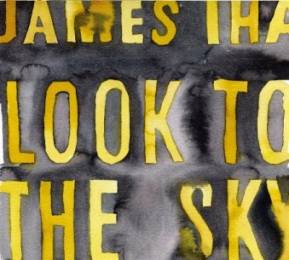 Iha first mentioned a follow-up to Let It Come Down over a decade ago, but other duties kept arising; he co-owns of Scratchie Records, scores films (Linda Linda Linda in 2005), and collaborates with everyone from Fountains Of Wayne to Isobel Campbell. Now that his new album, Look to the Sky, is completed, it's easy to see why it took so long. The album is a significantly vaster and more experimental effort than Let It Come Down, and the variety of high-profile collaborators certainly helps. Legendary Television frontman Tom Verlaine adds guitar on the breezy jangle of "Till Next Tuesday" and fierce blues-rock of "Appetite", both clear standouts. Pianist Mike Garson, who has played with everyone from the Pumpkins to Bowie, also appears on "Appetite", the most fascinating track on the album. Hearing Verlaine and Garson jam sounds even better than expected. Also don't count out Yeah Yeah Yeahs members Nick Zinner (guitar on "Dream Tonight") and Karen O (vocals on "Waves").
The album is certainly not without songs that capitalize on Iha's signature mellow-pop sound, though. The highly accessible "Summer Days" sounds a lot like the material on Let It Come Down, thanks to its bubbly energy and upbeat stream of acoustic strums and playful keys. It was written and produced with Nathan Larson, the husband of The Cardigans' Nina Persson, who sings on "Make Believe" and "Till Next Tuesday". Iha has not only improved on the best aspects of Let It Come Down with familiar gems like "Summer Days" and "Till Next Tuesday". He has also introduced many new elements to his sound, most of which succeed immensely, like "Appetite".
Look to the Sky is currently only out in Japan through EMI Japan, but a stateside deal may happen in the near future.