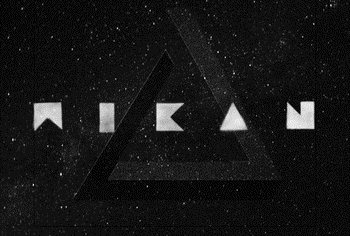 Sheffield's WIKAN is one of the UK's champions of the emerging witch-house genre. His songs bridge the gap between dubstep, goth and electronic music. It's a difficult to mold a new style, but things are coming together as WIKAN is successfully releasing EPs with a full-length record on the way.
Tracks like "Dark Peaks" from the Modular Witchcraft EP are cutting and slow; decadent synths mash against machine beats and haunting samples with great effect. These songs take their time to work on the listener, but upon hitting the point of execution they grow and develop like dubstep but without the obvious bombast; they cling on and don't let go. Witch-house is dirty, dingy electronic music and it's coming for your husbands, wives, grannies, dogs and children. Or at least WIKAN would make you believe so.
Having performed all over Europe himself and perhaps inadvertently inspiring new witch-house nights to develop around the UK, WIKAN is leading the charge and attempting to take the crown away from current genre champions Salem. Indeed, WIKAN incorporates proper guitar samples, lengthy and strangely uplifting synth lines, and woodwind instrumentals alongside catchy beats, allowing him to appeal to markets outside the electro-hybrid niche. If you're unsure about the style, then think of the sound like this: Joy Division meets Portishead via Morcheeba? Get it? Got it? Good.

MP3: WIKAN – Dark Peaks