Full Album: Merchandise – Children of Desire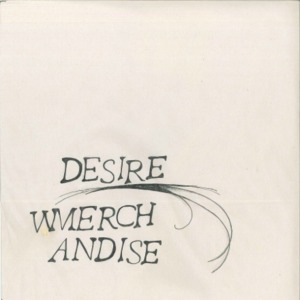 Tampa-based Merchandise released their stunning new record, Children of Desire, for free. Their cult following continues to grow rapidly for several reasons. Primarily, their blend of post-punk, shoegaze, new-wave, and folk is resoundingly intricate and beautifully interwoven; it's a perfect hybrid of extended psych-leaning journeys and concise post-punk hooks. Among their quietest tracks, enough that it would be considered a ballad, is "Satellite". One listen to that, which you can do below, and you'll be convinced to download the album. "Satellite" evolves from minimalist piano-ballad beginnings to a swelling section of strings and choir backing. You can hear shades of Sigur Rós, Grizzly Bear, and Andrew Bird, but for songwriting as original as Merchandise's, none of these comparisons are very useful. Merchandise have a sound of their own, not only as a whole but also track-by-track. Each one is a unique journey into various stylistic hybrids and new compositions.
Let's get this clear: "Satellite" is in no way representative of the album's sound. It's the quietest and most gradual effort, and quite contrary to guitar-centered goliaths like the catchy post-punk tribute "Time" and the 11-minute alt-epic "Become What You Are". Children of Desire deserves an entire review, and it will receive one once I get more familiar with it. The album is definitely a stunner, though.  Something was fairly evident on their preceding (Strange Songs) In The Dark LP, but now it's certain: Merchandise and their following are here to stay, and they're only going up from here. Their label, Katorga Works, agrees. They call Children of Desire "hands-down the best record we've been a part of." It's definitely one of the best I've heard this year.