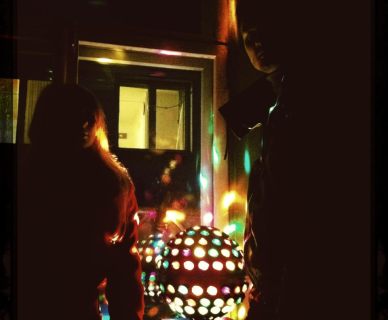 MP3: Candy Empire – Langour
"Langour" is a sultry track from Candy Empire, an Estonian four-piece that recall the raucous garage-rock sound of The White Stripes with a darkly brooding Brit-pop emphasis. As for the latter, predominantly featuring genre, comparisons to Black Box Recorder and Justine Frischmann (Elastica) are rampant throughout "Langour"; the quieter moments recall the soft whispers of Sarah Nixey (Black Box Recorder), whereas more pulsating movements – like in the outro – resemble the more guitar-oriented Elastica.
"Langour" is muddled in a psychedelic haze, with Katarina's seductive vocals assuming the role of irresistible bad girl. "Sweet like honey," she sings. "Things I do ain't that funny." Placid guitar licks mumble along, before crashing cymbals help guide a distorted build-up in the final one-third of the track. In the final moments, her coo-ing accentuates a swelling punk-rock progression, seductive and dangerous enough to keep you stringing along.