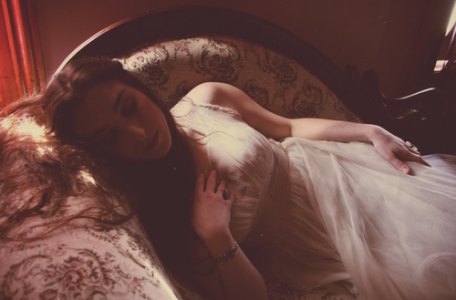 Marissa Nadler unveiled another track off her upcoming album The Sister, out later this month on the 29th. "Apostle" is haunting and ethereal, like much of her work, and serves as a particular reminder how her voice elicits spine-tingling. "I know it's time to put away the bottle / I remember what you said," she sings after a majestic chorus, where her voice quivers over swift acoustic trickles. "I will take you in as my apostle / I don't want to end up dead."
"Apostle" is the first track revealed off The Sister since "The Wrecking Ball Company" in February. As it is aptly titled, the album is the "sister" to her self-titled release last year, which was our 36th favorite album of 2011.
Pre-order The Sister here.