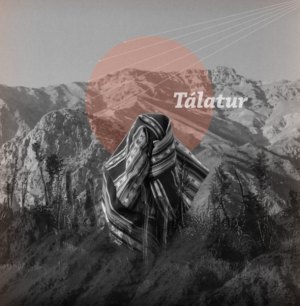 MP3: Tigermilk – Talátur
Tigermilk is the solo project of Paulina "Kuky" Tala. Above we offer the world premiere of her excellent new track, "Talátur". It's off her upcoming EP Turi, which was dedicated to Atacameños (Likan-Antay) culture, a ancient tribe in northern Chile. Tala intended it to be an experimentation with ambient and world music, and that aim was certainly successful.
Tala's stylistic direction sits somewhere between Marissa Nadler's haunting folk and Os Mutantes' colorful and worldly leanings, producing a wonderful hybrid of psych-pop and folk. Freak-folk then? You could say that, but Tala's ambitions exceed those of linear stylistic groupings. Listen to "Talátur" and its whirlwind of sound, some gentle trickles and others explosively eruptions, and you'll be hooked.
"Talátur" immediately transports listener to a distant, exotic locale; a resonating drum maintains a tribal-like consistency, as Tala projects her warm and soothing voice over a series of acoustic flutters and unique instruments. How unique are they? One of a kind. Many of the sounds on "Talátur" come from homemade kid's instruments, handcrafted elements, and household trinkets.  When the drums assume a gentler, more tropical-sounding pace – like just before the one-minute mark – it often provides room for these fascinating sounds to breathe. "Let the rain fall down", she sings during the haunting chorus, a pop reprieve from the scenic and involved instrumentation.
The track was mixed in New York by Nathan Larson, better known by his works on bands like A Shudder To Think, The Cardigans, and A Camp, and making music for celebrated films like "Boys Don't Cry", "Storytelling" and more recently "Our Idiot Brother". He also worked quite a bit on the new James Iha album, featured here. The final mix was done by Tom Biller in his Los Angeles studio. He's known for his soundtrack work alongside composer Jon Brion for film, and also his production work on albums for bands like Warpaint, Karen O and many more.
Look for more updates in the coming weeks on Turi.