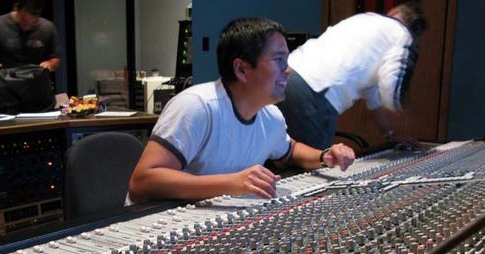 MP3: Cary Kanno – Take Me Away

MP3: Cary Kanno – Keep the Faith
Cary "CKP" Kanno is a rising artist from Chicago, whose past experience includes stints with 9-piece hip-hop/rock hybrid Abstract Giants and 8-piece funk band Doko Benjo. His history suggests he's a natural for collaboration and eclectic stylistic tendencies, but his new solo album, Changes, is more grounded; it touts a soft and radio-friendly style of folk-pop, complete with country-rock and psychedelic leanings. Think Matthew Sweet's heartrending pop ballads mixed with Richard Swift, or a more restrained Jeff Tweedy.
Above are two highlights from the album. "Keep the Faith" is a bouncy effort that initially sounds like saloon material, with a perky piano lead that complements an old-fashioned acoustic twang, panned accordingly to the left. The lyrics are straightforward but not overly preachy, sticking to unanimous morals and optimism and keeping with the pleasant vibe. "Deviations from life, people in all phases of life, from child to elder in strife," Kanno sings during the most upbeat section, the chorus, before continuing to sing: "Keep the faith 'til it's gone."
The highlight of "Take Me Away" is its ethereal chorus, laced in lush backing vocals reminiscent of Richard Swift and Benji Hughes. Like these artists, Kanno is a talented pop artist poised for success. These tracks are straightforward and accessible enough to do well on college radio, which was a trait on Kanno's first two albums. Changes may suggest an alteration in sound for Kanno, but that's not the case. He's simply getting better.