Posted
July 24, 2012 by Mike Mineo
in Tracks
Full Album: Old Smile – Hearing Static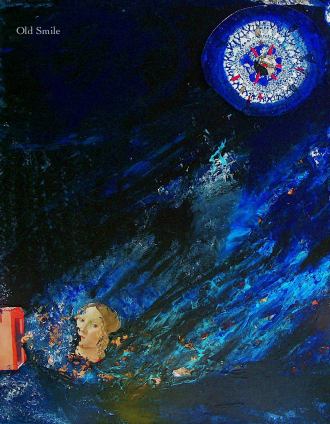 Old Smile is the ambitious bedroom project of Tom Herman Jr., who lives in NJ just outside of Philly. Projects with minimalist production often evoke a sort of loneliness, if only for the fact that sparseness is amplified to the highest degree when the material is clearly an independent undertaking. There are several tracks on Old Smile's full-length debut, Hearing Static, that project this isolated sound with great ability. On opener "Quiet Nights" Herman turns a wistful acoustic lead into an ominous bombardment of strums, as his echoing voice provides a melodically rich backbone. His voice cries out under the hectic arrangements, eventually becoming very clear and sonorous at the track's mid-point, bringing a strong resemblance to Grizzly Bear. There's always a fascinating, avant-garde feel to Old Smile's tunes, and the structural brilliance on this track is no different. Some other notes of comparison: "Passing By" has a hazy tropical feel that lends a Caribou-like droplet vibe, while the jazzy-pop hybrids "Brief Conversation" and "Silhouettes" merge Radiohead and Robert Wyatt comparisons. Herman also reminds of another great DIY find in Lotus Feet.
While the album is generally a fantastic showcase of Herman's own work, there is a sort of inter-generational collaboration on some tracks. On the album's stunning self-titled effort, "Hearing Static", he culls the saxophone work of his deceased grandfather, Lowell Shaffer, and embeds it within the track. He does the same on "Quiet Nights" and "Passing By". "I found a tape of him playing with my father on drums and someone on guitar. When my parents were younger, they used to get together with friends and family and have these jazz jams, drink, and hang out," Herman explains. "The tape was 40 minutes long and very quiet, so it took me a while to get the saxophone to stand out and match everything.  On the song "Hearing Static," the cymbals in the beginning of the song are from my dad playing drums, and the chatter is from my parents' and grandparents' friends when they were all younger."
Herman is also a talented painter. The cover art above is his work. See some more of his work here. There's some really amazing stuff there.
Some highlights from the album below: