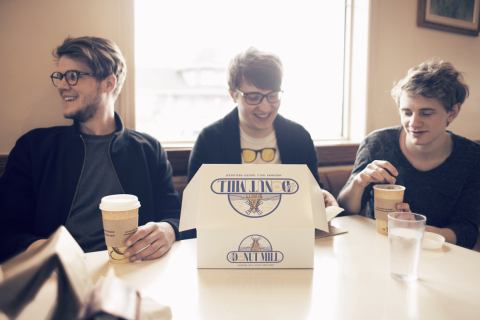 MP3: Boreal Sons – iii. Stop
Boreal Sons' anthemic piano-pop combines melodic ballads with ambitious and classically influenced interludes. This is best exemplified by "iii. Stop". The song is initially straightforward yet soaring and addictive; it's a well-executed piece of piano-pop that set ups for a more intricate conclusion. The vocals, contained only in the beginning section, have a delivery akin to Rufus Wainwright and Muse's Matthew Bellamy, with a dramatic quiver and expressive ability to alternate between spine-tingling range and ballad-friendly nonchalance. The track evolves from a soaring and dramatic accessible blend of bass, drum, and pianos into a percussion-less journey of ambiance and suitable sound effects, led by only pianos and drums. The twists and turns the track closes with are expressive of their classical influences. They call their sound "piano-led art-rock". That one's good, too. Either way, this is some striking stuff from the Calgary-based trio.
Download the rest of their Boreal Sons' new EP, Bedtime Briar, at their Bandcamp.