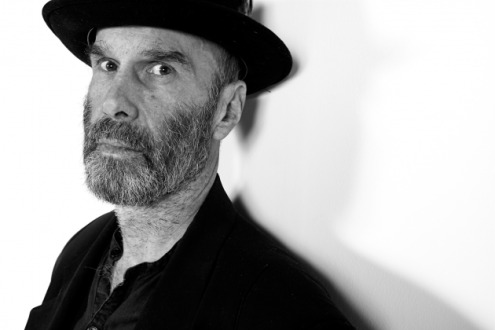 Charlie Lankester has had a damn fine musical career since the '70s, when he began touring with Aussie band The Last Chance Café. He went on to perform with the likes of Linda Gail Lewis, Otis Grand and The John Warwick All Stars. His experience, and love for folk and country, shows most prominently in his own material In 2012, this man is still peddling his delightful blues-flavored sounds. July 17th will see the grand unleashing of  "The Spinning of the Wheel", the debut single off his upcoming album Song in a Minor Key, out July 9th.
Last December, Lankester was given some terrible news from his doctor. Just one day before he was due to mix the last track on the album, he was told he had incurable cancer of the liver. Not to be denied the release of a record that he worked so hard on, Charlie improved his health with some sound expert medical advice, and now with summer on its way things are looking up; he's feeling much better physically and, of course, the album is ready to go. His determination is well-put: "I was feeling so good about the album that when the doctor told me I had only months to live I just laughed and said 'No mate, that's not gonna happen. I've got an album to release.'"
With a lot of help from his band, The Mojo Killers, "The Spinning of the Wheel" is an infectious blues-rock tune and something to be very proud of. It mixes a range of diverse instruments (including the saxophone and trombone) with an accessibly good-natured feel and offers up a multitude of evidence to support just how good this guy (and his band) is. The same can be said for "In My Time", which touts the sort of swanky blues you'd hear on a swampy marsh.
Also be sure to check out "Even the Bad Times Are Good" from 2007's album of the same name.