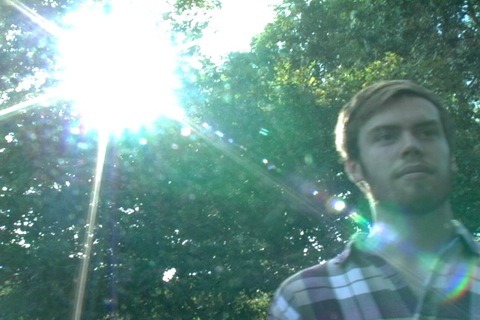 This is just an excuse to post about one of my favorite albums of 2012 before I review it closer to release date (8/28). Wild Nothing gave away a MP3 of the lush synth-tinged "Paradise" today via their nifty moon-centric
web site
, aptly named after the upcoming album, 
Nocturne. 
The word itself is defined as "a short composition of a romantic or dreamy character suggestive of night". The tracks on the album aren't short, but the shoegaze and post-punk influences sway within Jack Tatum's beautiful songwriting, creating a dreamy and moonlit atmosphere that recalls Echo & the Bunnymen, The Chameleons UK, Felt and other post-punk greats.
Many tracks on Nocturne make more use of guitar than "Paradise", which sits somewhere in the '80s synth-pop realm. A wistful synth pad gently backs a few guitar lines and pulsating snare, as Tatum assumes a somber and deeper vocal tone suited to the synths. It's in slight contrast to efforts like "Nocturne" and "Through the Grass", where he sings in a slightly nasally pitch over more aggressive guitar pushes and striking interweaving. This sort of variation on  Nocturne is one of the reasons it's one of the most memorable releases of 2012. Expect the review in a few weeks. In the meantime, enjoy "Paradise" and "Shadow". Also be sure to check out their excellent full-length debut from 2010, Gemini, if you haven't already.
Facebook / Bella Union / BUY