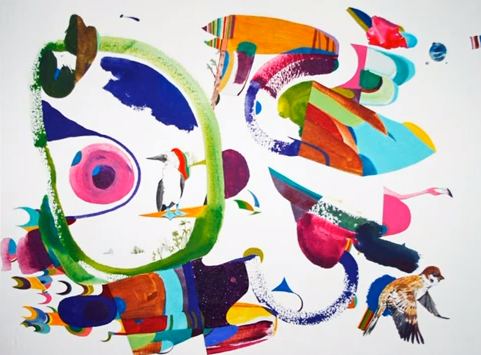 MP3: Kolapore – "Sideways"
MP3: Kolapore – "Sparrow"
Kolapore produce a grandiose and exotic sound using a wide variety of instrumentation and styles. This is folk music at heart, but in the same way one classifies some of the best solo releases from Paul Simon or Paul McCartney as 'folk music'. The incorporation of everything from jazz to Afro-pop is prominent, but rarely inaccessible in abandoning the songwriters' natural knack for melodic hooks. Classification is often futile as a result. The jubilant "Sparrow" rides initially on a breezy "oooh-lala" over acoustic trickles, which allow for the addition of strings and bass flute to flourish. "As a river finds a different way / You remember what you could have said," suggests a slight undercurrent of regret as the musical accompaniment reminds to focus on the optimistic.
"Sideways" settles on lush folk with soft-jazz elements led by a warm saxophone that appears at the end of each verse, as well as nervous keys that remind of a John Martyn ballad. Gorgeous vocal overlapping occurs during the final minute, where the trickling xylophone-like steps are laced over gentle twinkles and quick guitar trembles. It's a beautiful effort that, like "Sparrow", has qualities both relaxing and stylistically engaging. Kolapore really produce some colorful music, that's for sure.
I know nothing about the project, apart from the fact they're based out of southern Ontario. I'm sure we'll learn more details soon, though. This stuff is too good to ignore.
Cover art by Alex Sheriff.