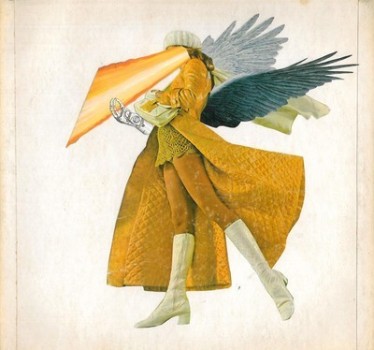 MP3: Hailer – "Spooky Clams"
Hailer had to be patient when completing their new album. It didn't matter that it only took them eight days to record it. Fate often seems intent on derailing artists that complete excellent work in a short period of time. In this case, the derailment was the broken arm of guitarist AND engineer Pete Beringer, who fell victim a few weeks before the final production stages. The role of an engineer is essential enough, but upon hearing Hailer's inventive fusion of post-punk and rock it's impossible to overlook the necessity of guitar as well.
Alas, Hailer finished the album eventually — seven months later in Brooklyn, NY, and nearly 10,000 miles away from their native Australia. The release, now titled Another Way, was mixed and mastered by Nick Stumpf, known for his work with French Kicks, Coke Weed, and Caveman. Set for release sometime in February, the album features the outstanding "Spooky Clams". It initially sounds like a low-budget recording, with a tinny drum machine and vocal dominance, but the bass and percussion really shifts it into polished motion.
"Spooky Clams" breathes to life in less than 30 seconds, its thickly reverberating guitar matching colorful vocals that alternate between entranced crooning and ferocious spoken-word, the latter comparable to The Fall's Mark E. Smith and his tendency for ravenous climaxes. The hushed verse vocals – and the excellent "caught in the motorcade" bridge" – are more reminiscent of The Auteurs' Luke Haines, especially with the notable use of reverb. Hailer references psychedelia and classic-rock as their strongest influences, but I'm hearing more in line with dark Brit-pop and post-punk. Hey, nothing wrong with comparisons to The Fall, Suede, and The Auteurs. I'm really looking forward to Another Way.