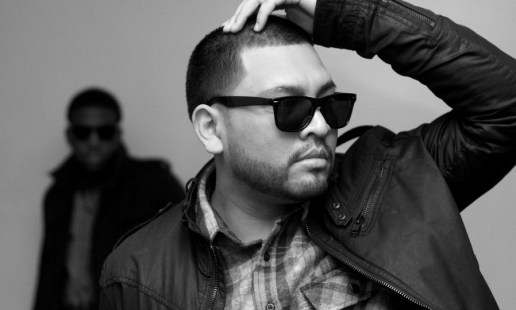 MP3: OWK – "Shine"

MP3: OWK – "Eyes Open"
Raleigh-based producer CGMUZIK handles the beats for OWK (James), an aspiring rapper from South Philly. The latter's location renders the samples on OWK's debut EP, SPTMBR, appropriate. Extracted from gems of Philly soul, the beats on SPTMBR shine with infectiousness and polished nostalgia. Much of the material is raw, and tracks like "Eyes Open" and "The Reign" would benefit from the sampling being louder in the mix, but the talent on both sides is evident. CGMUZIK has an impressive grasp of cut 'n' paste sampling, with the twinkling soul revivalism supplementing OWK's intense and succinct delivery.
All six tracks on the EP are worth hearing, if only to imagine the duo's potential. Shades of UGK, Bun B, and other orchestral-friendly samplers are present throughout. "Shine" has one of the better flows on the release, backed by a nightly sax that conjoins well with a vintage vocal backing. "Eyes Open" is equally impressive, playing with a higher-pitched soul sample with strong washes of keys and brass. "Ghost in the Machine" takes a more pop-oriented route, with a fluid chorus that aims for radio play. I prefer the first two, as raw as they may initially appear. According to OWK, the EP details his "summer experience of 2012 with a special southern girl lady friend I met. CG was able to provide an incredible canvas."
This is an internet collaboration gone right. Download the EP for free here.