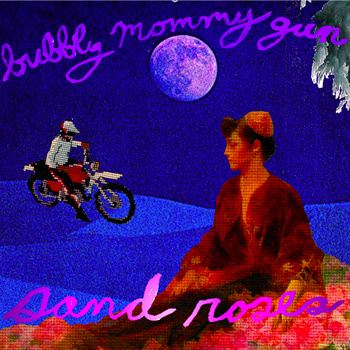 MP3: Bubbly Mommy Gun – "Cuckoo Lungs"
The playfully ambitious "Cuckoo Lungs" is the first track on Bubbly Mommy Gun's upcoming album, Sand Roses. The oddly named group are from Atlanta, and their penchant for quality experimental pop has already earned them acclaim from Japanese psych heroes Acid Mothers Temple. With "Cuckoo Lungs" you can see why. What begins as a streamlined funk bass melody quickly turns into a more jazz-centered effort, initially brought forth by hectic trickles of keys that allow the whimpering vocals to subside into a complementary wordless croon. By the time brass assumes lead in the spacious bridge after the verse, the track's stylistic direction becomes somewhat apparent. The band presents fascinating aspects of acid-jazz and funk over an accessible pop template, tending to oddities without sacrificing their natural knack for hooks.
Spurts of acid-jazz is heard through various layers of brass on several of Bubbly Mommy Gun's tracks; an effort like "Sneak Peek" provides a late-night feel with its lower-pitched brass murmurs. That is, until the mirthful second verse kicks in and a plethora of honking brass and keys lead the way. Now it sounds like bustling psychedelic-rock being played at a carnival. Like a suddenly happy and energetic Syd Barrett taking stage above a carousel. That wasn't the sort of venue I'd desperately want to attend prior to listening, but after hearing "Fluid Dunces"… I think it would float my boat. There's certainly enough room for songwriters inventive and colorful like Bubbly Mommy Gun, too. Hop aboard!