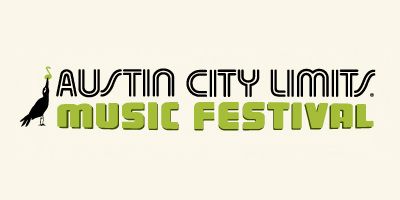 Austin City Limits, taking place this upcoming weekend, is one of the premiere music festivals in the USA. It features plenty of big headliners, like Neil Young, Red Hot Chili Peppers, The Black Keys, and The Roots. But what about the other acts? Austin City Limits is reputed for consistently showcasing quality under-exposed artists that surprise festival-goers every year. Here are a few that are definitely worth checking out, with full audio clips of select tracks just below their names:
The Eastern Sea

The Eastern Sea should receive a rousing ovation at City Limits. Austin is their hometown, and they present an irresistible form of lush folk that sits somewhere between Bright Eyes and Simon & Garfunkel. Initially the bedroom project of Matthew Hines, The Eastern Sea's steady vein of folk is accessible for both new-age folkies like Iron & Wine and classic idols like Cat Stevens. Their tracks often begin with lush acoustics under Hines' caressing vocals before evolving into compositions bursting with strings and gorgeous overlapping vocal harmonies. "The Snow" is a particularly awe-inspiring effort, with trickling acoustics and an orchestral build-up combining with Hines' vocals for sheer magnificence. Atmospheric and ethereal, The Eastern Sea should be a welcome sight for their Austin audience.
Wild Child

What began as the ukulele project between Kelsey Wilson and Alexander Beggins has evolved into something much more expansive. While emphasis on ukulele is still prominent, especially throughout the entirety of rising album Pillow Talk, the duo has transformed into a six-piece with strings, keys, and other orchestral flairs. Wilson and Beggins still alternate vocals, her angelic crooning and Beggins' nasally output providing the perfect contrast over their twinkling pop songs. Subtle additions, like the use of handclaps as percussion, give Wild Child the sort of sound that viral indie-pop artists often attain. Too bad Apple isn't pursuing indie artists to use in their commercials any more. Like Feist, Wild Child would have been perfect.
Willis Earl Beal

Beal is a storyteller with an incredibly soulful voice, his style reminding of old-fashioned folk and gospel where reverberations from vocals contribute to tales of loss, love, and languishing. Prior to this year, Beal was virtually unknown outside of his native Chicago, where he sang on train platforms and left his CD-Rs in random places around town. Finding a demo of his must have been a delight for a random listener. Hand-made percussion and elementary acoustics often provide a bare accompaniment, practically meant as a vibe to supplement Beal's spine-tingling vocals and engrossing stories. He's an old-fashioned folkie who should appeal to the modern age and grizzled veterans alike.
Patterson Hood

Hood is already known to fans as the frontman for southern-inspired rockers the Drive-By Truckers, but his solo material is up-and-coming among fans of genuine folk. While this year's Heat Lightning Rumbles in the Distance is his third full-length, many critics have called it his most refined and accessible. The positive reception is steadily making it his most popular. Hood's solo work is more entrenched in country and folk than the bigger rock-oriented sound of the Drive-By Truckers; guitar twangs echoing the former styles are rampant throughout the album, while his melancholic tales of personality clashes and broken friendships pursue a structure most akin to delicate folk. The album's theme is transition, dealing with tragic death and new life among loved ones concurrently. Few songwriters touch on such topics with the honesty and twangy beauty of Hood.
The Deep Dark Woods

"I've got the lonesome blues everywhere I go, and everything I need to know," singer Ryan Boldt sings with a quivering deepness on the devastating "The Place I Left Behind". "The only place I love is the place I left behind me." Lonesome sentiments like these echo throughout The Deep Dark Woods' music, which is often a striking display of country-folk ballads. Fun, chugging sing-alongs are not out of the question either, though. The humorous sex-crazed "Polly" plays with slick guitar licks and an old-timey rockabilly rhythm structure as Boldt pleads Polly to open up her bedroom door. With a stunning deep and wistful voice like his, how could she refuse?
Kopecky Family Band
Kopecky Family Band are a fun collection of classically-trained musicians and bedroom-pop mavens alike, resulting in a colorful pop sound led by the contrasting vocal duo of Gabe and Kelsey. Gabe's vocals are more strained and rhythmic in their accompaniment, while Kelsey provides much of the melodic magic necessary to create efforts like "Birds". Led by whistling, keyboard twinkles, and sporadic bursts of guitar, the track is an apt representation of both the group's inherent accessibility and experimentation. While not actually a family related by blood, the collaborative work on a track like "Birds" works cohesively, like a family unit. Their music is playful and carefree, with their key-laden efforts reminding of husband-wife duo Mates of State.
Gardens & Villa

The buzzing electro-pop of Santa Barbara's Gardens & Villa initially touts a jagged exterior, complete with distorted bass and hoarse samples. It merely sets up for intelligent songwriting that expands into glistening, key-accompanied trips that traverse to melodic bliss. "Black Hills" is a superb example. Electronic ambiguity is lifted via espousing Eastern-inspired keyboard-pop, which is introduced by swift and sparkling synth-led bridges that ride on Chris Lynch's airy vocals. Gardens & Villa's vintage keyboard work is impressive in its own right, and it's made even better during live sets apparently; concert-goers report plenty of unexpected variation to their pleasant pop songs The Austin crowd could be delightfully surprised by Gardens & Villa.
Moon Duo

This San Francisco-based duo dabbles in extended pysch-rock cuts with a penchant for drawn-out organs, soaring guitar solos, and nonchalant vocals. Comprised of keyboardist Sanae Yamada and Wooden Shjips' Ripley Johnson, their trippy tunes are perfectly suitable for the last day of Austin City Limits, as festival-goers are hung over and overly sensitive to more jarring sounds of pop and rock. Moon Duo keeps the flow calm and easy; it's the perfect accompaniment to sitting back as you take in the weekend's acts, your mind a blur as you become overwhelmed by the sheer number of quality under-exposed artists at Austin City Limits this year.
Originally pulished on Concerttour.org