Posted
July 1, 2013 by Veronica Reynolds
in Tracks
Pixies – "Bagboy"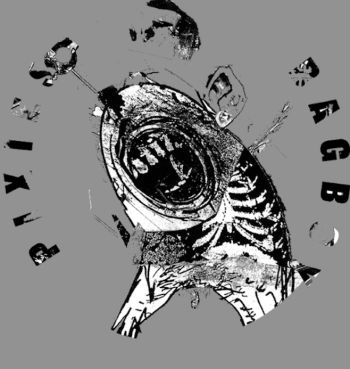 Last week when The Pixies released their first song in nine years, "Bagboy", many media outlets speculated as to whether Kim Deal  was singing on the track. Recently, it has been confirmed that she is not on the track. Jeremy Dubs (Speak!) is apparently the man behind the curtain, according to a post made by Black Francis early Friday morning in the FrankBlack.net forums, and replaced Deal on bass for the release of this track. Joey Santiago, David Lovering, and Dubs did the backing vocals, as well.
Even though news of Deal's departure from the band was only released to media outlets earlier this month, rumors of the split have been floating around for months. Her absence on the recently released "Bagboy" confirms the likelihood that the split was known during the time the track was being recorded. Despite Deal not being included, "Bagboy" presents an infectious stampede of spoken-word ramblings and thunderous hooks. It's a welcome return from a pivotal indie-rock group.
The single will probably help lift sales for a July 8th release from Frank Black's newest project Thriftstore Masterpiece, a collaboration between himself, members of Modest Mouse and the Dandy Warhols, the Pixies have no plans to release a full album at any point in the near future. No announcement has been made as to who might replace Deal, but rumors have surfaced that Paz Lenchantin (the Entrance Band, a Perfect Circle) has been asked to take Deal's place. However, Dubs' contribution on "Bagboy" might signify an alternate choice as the seminal band moves forward into a post-Deal future.
Frontman Frank Black on "Bagboy":
The lyrics, coincidentally, were composed at a Starbucks Coffee in Harvard Square in Cambridge, about a hundred feet from where, 25 years ago, I composed some of the lyrics to an old Pixies song called 'Break My Body.' Twenty-five years later, some Starbucks in Harvard Square…I thought that was kind of interesting. The music for the song has been around for a few years. There are some demos I made with Joey and David a few years ago in Los Angeles, related to a film idea that still has yet to see the light of day, although work on the music continued. So a lot of the musical idea had been kicking around for awhile. It's pretty simple, kind of a blues-based, two-note kind of thing, really.