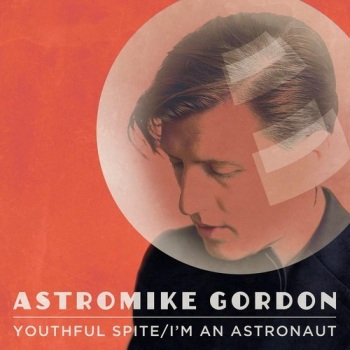 When you collide the jangly guitar-pop of The Housemartins with David Bowie's spacey ambition and David Byrne's idiosyncratically melodic vocals you get something along the lines of AstroMike Gordon, a delightful group out of Sweden that are creating crisp-clean power-pop with structural fluidity and playfulness. Throw Jonathan Richman in there for good measure, too. AstroMike Gordon have an engaging, personable quality underneath their infectious jangle and flurry of dramatic hooks, much like Richman's presence both on record and on stage.
AstroMike Gordon was formed in Malmö, Sweden, during the winter of 2012. Since then, they have played gigs in cities such as Berlin, Saint Petersburg, Moscow, and their native Malmö. "Youthful Spite" is one half of a double-single that serves as a "small taste" of what the four-piece have to offer. They're currently seeking a record label, and it won't be long until they find one if they continue to produce tracks like "Youthful Spite". Singer/songwriter Cristoffer Csanady has vocals reminiscent of the aforementioned Byrne, though with more youthful perkiness and melodic range, attributes that pay off well throughout the versatile "Youthful Spite".
AstroMike Gordon impress quite a bit with this debut single, so their future releases are absolutely something to keep an eye on.