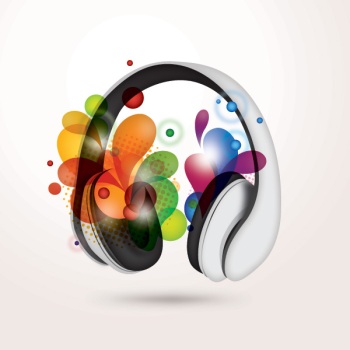 When listening to music, radio or any type of audio, having top-notch audio quality always makes a huge difference and that's where high quality headphones come in. With the rapid advance of technology and design in the past few years we are now spoilt for choice when it comes to choosing a pair, including the now ubiquitous Beats By Dre headphones. Whilst there are obvious benefits with this abundance of choice, it can seem a little overwhelming at first. In this article, we explore someof the latest features and trends that have been introduced recently which you might want to look out for when browsing in a shop or on your favorite auction website.
Bluetooth headphones – going wireless
According to the website coolest-gadget.com, the Rapoo H6080 and H6020 Bluetooth headphones areare both examples of Bluetooth headphones that won't break the bank. This is ideal if you are always moving around and don't want to be inconvenienced by having to fiddle around with wires. These particular models are also great if you are interested in something that's not too heavy and big as they are able to fold away into a compact bundle, perfect for fitting into a small bag.
In addition to being small and lightweight, the headphones can also be paired with smartphones –allowing for voice activation so you can conduct phone calls from your headphones without even having to pull out your phone! This works for receiving calls, meaning you can choose to either take or ignore any incoming calls by just saying yes/no.
Beats By Dre – The Status Symbol
Through a combination of clever marketing, an emphasis on huge bass and producing extremely stylish products, this brand has taken the headphone market by storm in the past few years. Several high publicity stunts have succeeded in gathering a lot of attention, including where they decided to donate a pair of headphones encrusted with diamonds for every player at the Super Bowl, as reported by Business Insider. Apparently each one costs no less than $25,000! For those willing to pay top dollar for quality and to be the envy of one's peer group, this is the ideal choice.
One For The Star Wars Fans
Debuting at the Electronics Show, rapper 50 Cent decided to venture into the slightly geeky territory by introducing Star Wars branded headphones according to TechCrunch. Apparently the rapper himself is a fan of the film and partnered up with George Lucas to release this limited edition set.
Innovative Design And Supporting A Charitable Cause
According to treehugger.com, the LSTN headphones are built using reclaimed wood and aim to give back to society by donating part of their revenue to people with hearing problems. They come in several different styles in a round shape, can fold up and include a microphone for making or receiving calls.
For each set sold, they promise to fund a hearing foundation that provides hearing aids to people around the world.
This rounds up our overview of some of the current trending headphones at the moment – as we have seen, there's plenty of choice for all tastes – whether one is more inclined towards functionality, standing out from the crowd or giving back to the world.