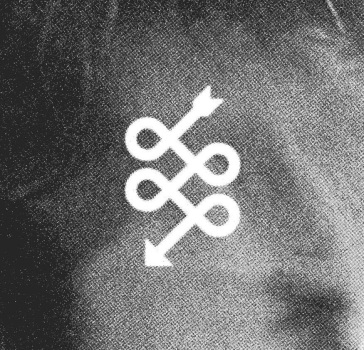 Brooklyn-based songwriter Bryan Scary released one of the decade's greatest psych-pop records in 2006 with The Shredding Tears, a highly charismatic record that stretched everywhere from Beatles-like psychedelic-pop to the the Dylan-esque twang of "Shedding Tears". The record's thematic journey revolved around a highly expansive sound that resulted in many theatrical and eclectic pop feats, my favorites being "Mrs. Gracy's Revenge" and "The Little Engine Who Couldn't (Think Straight)". The Shredding Tears remains severely underrated, and I urge all pop fans to check it out on iTunes or Amazon.
This brings us to the current going-ons of Bryan Scary, who is continuing to churn out great pop music with a nostalgic psychedelic edge. Except, unlike the one-man-band methodology of many Bryan Scary and The Shredding Tears efforts, he's doing so this time with a band. They're called Evil Arrows, and they already released two EPs on Bandcamp since January. The second and most recent one just came out last week, featuring gems like "Shadow Lovers". At less than two minutes, this furious pop piece packs a ton of energy. It packs a throttling bass line reminiscent of Tame Impala's "Elephant", but Scary's Marc Bolan-like vocals and guitar flourishes give it a unique yet comfortingly familiar stylistic edge.
If anything, "Shadow Lovers" is a wonderful microcosm of Scary's sound. Chugging guitars provide peeks of rock-based nostalgia, and Scary's theatrical approach – in all his songwriting, vocals, and instrumentation – works exceedingly well, as usual. Scary has proven capable of seven-minute pop epics before, so an impressive one falling at less than two minutes isn't too surprising. "Shadow Lovers" is the only track on the new EP where Scary plays all the instruments himself, but the rest of the release is satisfying as well. Here's hoping that Evil Arrows matches the high peaks of Scary's solo material.
Stream Evil Arrows' most recent EP below: