Posted
April 2, 2014 by Mike Mineo
in Tracks
Stars in Coma – "By the Memorial Urn"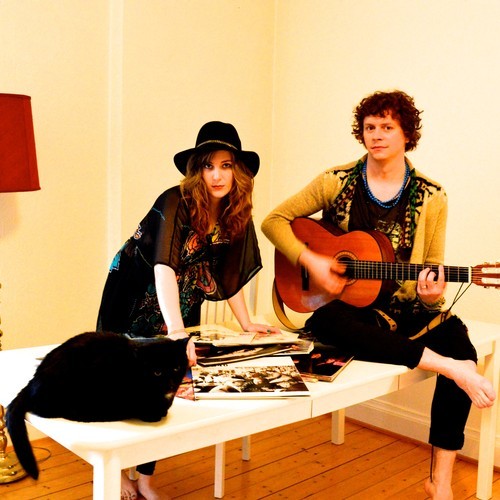 Swedish pop group Stars in Coma do great justice to their native country's pop music history. Their style spans from ABBA's orchestra-laden and punchy pop to the idiosyncrasies of contemporary Swedish songwriters, like Jens Lekman and Eric Berglund. In a way, Stars in Coma sound like a cohesive hybrid of their pop genius natives, with a familiarity to their sound all while being excitingly new. They are releasing their sixth album this year, after forming in 2006, so they're not new per say, but recent efforts like "Tricks" and "By the Memorial Urn" are very infectious demonstrations of Stars in Coma's prolific consistency.
In addition to the Swedish comparisons – like the lightweight piano melody reminiscent of Jens Lekman sampling on "By the Memorial Urn", or the ABBA-like dancing strings throughout "Tricks" – Stars in Coma certainly share a resemblance to pop oddballs like Ariel Pink and Of Montreal; the latter is particularly prominent in the Kevin Barnes-compatible vocal delivery throughout "By the Memorial Urn". Still, Stars in Coma are more soothing to the ears than Of Montreal, with a sound less hectic and more danceable. Credit talented frontman, songwriter and producer André Brorsson for his love of many genres — including disco, funk, guitar-rock, and electro-pop.
Stars in Coma brilliantly balance stylistic versatility with instant accessibility for a very inviting sound, as is the case with many Swedish projects. In addition to the aforementioned two gems, "Come to Me" is a more rock-oriented effort — where the vocals are more reminiscent of Robert Smith's tortured croon. Another great tune.  Meanwhile, "And So" is a jangly piece of effervescence that slides nicely into the power-pop genre. Stars in Coma's versatility is ceaselessly exciting.  Their upcoming and sixth album, Confessional Sun, will be released on April 30th.