Posted
May 21, 2014 by Debbie Fletcher
in Features
Spotify & Sprint Partnership: What Does It Mean For Music Lovers?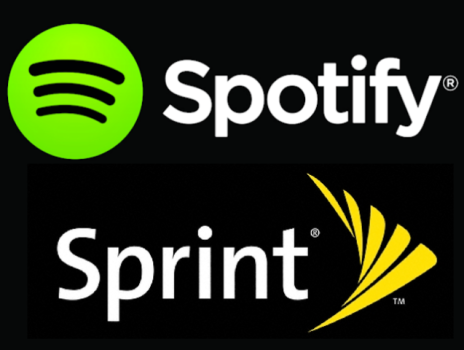 For many of us who live our lives seemingly always connected to internet, Spotify has completely replaced our music collection with one that can be streamed anywhere, but what are the effects of their recent deal with telecommunications firm Sprint, as reported in the NYTimes?
That's where this article comes in, informing you of how things are going to be after this massive deal. The music service you know and love will still be providing you with an endless amount of tunes, but in what ways and what shape will it take while doing so? Will this deal even have an effect on Sprint itself?
Out of all of these effects, the majority of benefits will be enjoyed by those in the United States – those who are already currently users in America will have access to a free extended trail of the service's paid option (no doubt to tempt them into subscribing after losing money in the UK markets), reports NME. If you and your friends or family are indeed smitten with the service then the company has recently introduced what they call a 'family plan'; you and five others can subscribe to Spotify premium at a discounted price – perfect for their key demographic of students and young adults who are always on the lookout for savings. This is all happening right now, with the potential of a phone-carrier like Sprint loading the software on their phones or even offering subscriptions with their contracts.
They're already pushing forwards with technology, releasing the HTC One M8 Harman Kardon Edition. Of course, this phone is crafted for the best musical experience, boasting 'Studio sound quality' for lovers of music, making your drums bought from ebay.co.uk sound like the pros. It might not be the first phone developed with music at the forefront, it certainly might be the prettiest, with a five-inch full HD display and a minimal yet tough design. It's certainly a marvel of mobile phone design and this partnership should hopefully bring mobile phone sound technology forward for more than just marketing purposes – if customers are listening to your music on their phones then it should be able to sound how it should.
This kind of investment for Spotify is something that is needed for them to truly conquer the American market, where there's a number of services vying to be on top in terms of music streaming. Pandora – an internet radio service that builds music stations according to your taste – has been maintaining popularity for more than a decade now, amassing a huge user base. There is also new kids on the block, Beats Music, taking its expertly curated database and giving you exactly what you want, when you want it and putting it in a playlist. Combine this with rumblings about Apple preparing its own music streaming service and you can see that now is the time for Spotify to be making deals and expanding while it can.