Posted
June 3, 2014 by Mike Mineo
in Tracks
Southern Boutique – "Undercurrents"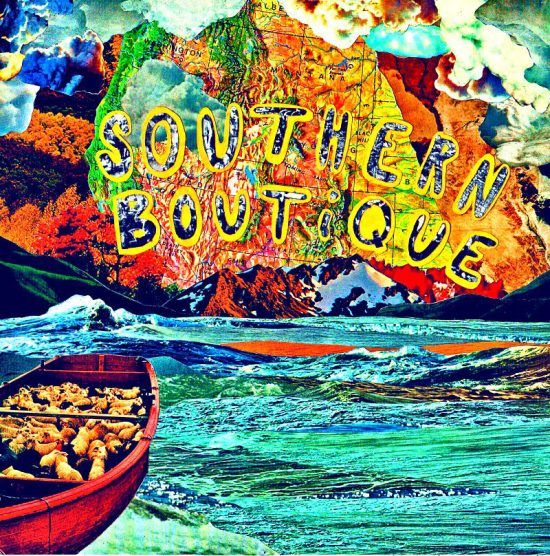 I featured Austin-based psych-rockers Tiger Waves a few years ago, their track "Countryside" impressing me with hypnotic comparisons to the Elephant 6 collective. Although Tiger Waves is now defunct, its members are back at it for a new project: Southern Boutique, which takes Tiger Waves' already-prevalent psych-rock grasp and incorporates it with more polished, sweeping production with a seemingly expanded instrumental arsenal. "We cover a wide range of genres, but I suppose the best way to describe it is sometimes psychedelic, sometimes indie art-pop," explains member James Marshall.
Southern Boutique's split-single – "Growing Old" and "Undercurrents" – are both very impressive, perhaps even more so than the Tiger Waves efforts. "Growing Old" is a fervent mover that launches from serene psychedelia developments to briskly infectious psych-pop, marked by constant strums and fleeting touches of acoustic and key-laden flutters. It's a great track, but I enjoy "Undercurrents" even more, as it captures a gorgeous atmosphere reminiscent of Caribou's Andorra — a classic album fully exemplary of successful psychedelia incorporated with a modern indie-pop mystique. The hypnotic backing instrumentation throughout "Undercurrents" resembles a collision of woodwinds and keys, which throughout its three minutes shows an outstanding grasp of melodic wizardry.
Southern Boutique have more tracks on the way soon, so I'll be paying attention for sure.