Posted
September 4, 2014 by Mike Mineo
in Tracks
Present Waves – "Kings and Queens"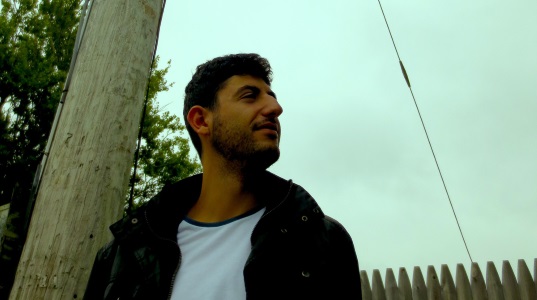 Present Waves is a fantastic solo project based in Toronto and Baltimore, producing a hugely memorable sound rooted in various forms of garage-rock, power-pop, and psych-folk. The project's unidentified frontman plays all the instruments on his debut EP – Wakeup Shot – apart from drums. He's a bass player by trade, though — hence the bass-friendly production.
The EP's opening track, "Kings and Queens", is actually one of the strongest efforts I've heard all year. The vocals pack a melodic quiver reminiscent of Grizzly Bear's Ed Droste, while the wonderfully haunting backing croons during the first bridge (01:30) continue that complementary comparison. Throughout the entire track, a pleasant rhythmic acoustic fluttering exists, while the lead jangle transitions from effectively subdued verses to twinkling moments of pop brilliance (see the shuffling hook just past the three-minute mark, or the wonderful bridge that emerges a few times). Flawless production and a delectably appealing stylistic arsenal makes "Kings and Queens" one of the best track submissions I've received this year.
The rest of Wakeup Shot is stellar, as well. The patient psych-rock crawl of "Forever Be" satisfies with its spaced-out guitar licks and Tame Impala-like bass lines, while the piano-accompanied self-titled closer shows Present Waves' more intimate, theatrical side — as if there wasn't enough stylistic depth displayed in the three preceding tracks. It's a nice cap to one hell of a debuting EP.
Stream the rest of the highly recommended Wakeup Shot EP below, and download it on Bandcamp: