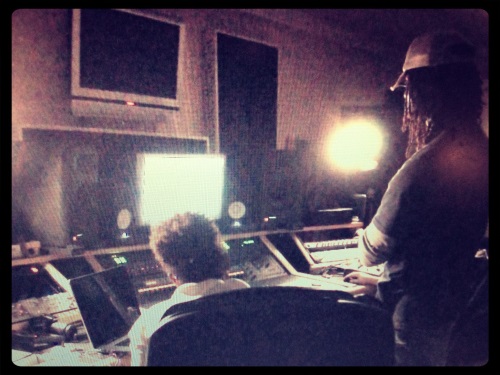 Sounding simultaneously like something off an album from The Style Council and an energetic clip from Soul Train, Watkins Music's infectious funk-popper "One Life One Love" continues a recently welcome funk-tinged revival led by artists like Janelle Monae, who – among several stylistically eclectic choices like soul and dance – infuse funk into an accessible pop-forward sound with big-time memorable choruses and sweeping vocal melodies. Watkins Music is the brother-sister collaboration of Asa and Airreal Watkins, who strive to narrate the story of their spirits — "where we've been, where we're at, and where we're going." This involves plenty of lovable nostalgia in the funk, soul, and dance classifications. Both siblings' vocals are smooth and melodically flawless, as shown on gems like "Black Widow" and "One Life One Love".
"One Life One Love" gets started with a dirty funk bass line over charismatic handclaps. The dual vocals emerge as a mixture of smoothness and high-pitched infectiousness, which are propelled fully upon the entry of brass and shimmering keys/synths. The overall composition and instrumental presentation has a very '80s feel to it, but in complementary form; the nearly magical quality of some '80s tracks in this vein – particularly on Style Council's best efforts – are difficult to replicate for many artists, but Watkins Music do it commendably in addition to integrating their exciting original songwriting.
The duo will continue to release a slew of singles throughout the next few months; check out their Facebook page for continued updates.