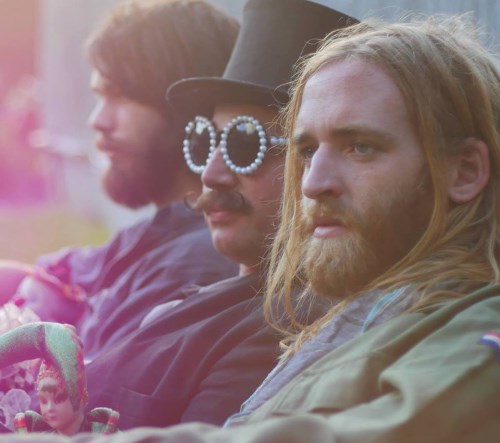 MP3:
i am Love – "Pillar of Salt"
"Pillar of Salt" is the opening track off the upcoming self-titled release from i am Love, a group that started as Joshua Christopher's singer/songwriter project and evolved into an expansive group with instrumentalists specializing in cello, woodwinds, saxophone, zither, and more. Christoper plays guitar and sings, with his vocals emitting an airy falsetto with dramatic appeal reminiscent of Antony Hegarty. Meanwhile, the backing instrumental arsenal swells with an epic anthemic quality similar to The Arcade Fire and Sonic Youth. Christopher's approach to music involves a self-affirmation of sorts. "We make music to inspire people to be their highest selves, to know that they too can create," he explains. "I play an autoharp to show people that you can use anything to make songs; it's about expression in its purest form."
With Arcade Fire and Timber Timbre as the most immediate comparisons, "Pillar of Salt" begins with the haunting falsetto (somewhere between Hegarty and Ed Droste) and haunting guitar strum, eventually complemented by perky yet exotic brass fixings. The track constantly alternates between spacious vocals that feature Christopher's croon and a very instrumentally involved chorus and bridge, with hints of jazz, funk, and even Gypsy folk music emerging over the anthemic alt-rock soundscape. "Pillar of Salt" is a stylistically inventive and well-executed track that kicks off an impressive album; it will be released on January 20th.