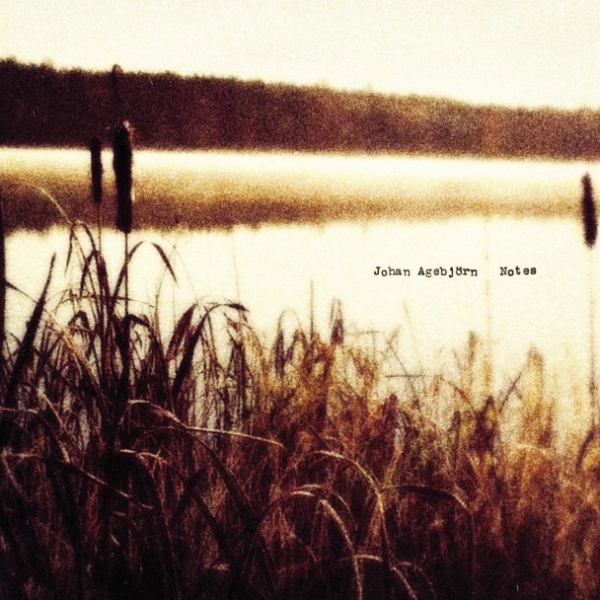 I've been a fan of Johan Agebjörn's music for nearly a decade now, ever since I came across Sally Shapiro's Disco Romance in 2006 (she was one of our first posts). The Agebjörn-Shapiro partnership has been fruitful over the past decade, ranging from the icy Italo-disco excellence of Disco Romance and 2009's My Guilty Pleasure to 2013's dance-tinged Somewhere Else — all excellent albums that had an identity of their own. Agebjörn's role as producer and composer has been continuously impressive, making any news of a project he's involved with worth checking out.
"The Boy Who Thought It Was A Good Idea To Cry" is the first single off Agebjörn's new album Notes, which will be released on February 10th via Paper Bag. Shapiro makes a guest appearance with her angelic ahh-ing backing vocals nicely complementing Agebjörn's mysterious piano-led composition, but keeping in line with Notes' approach it's more of an element included within Agebjörn's masterful atmosphere-building tendencies. The release isn't Italo-disco like many of Agebjörn's past works, but instead "a dreamy, melancholic and mostly instrumental collection of songs."
Listening to Notes, its beauty throughout makes it an early contender for one of 2015's finest albums. The percussion-less approach actually makes the song's impressive points stand out more. "Lately I've felt that drums are mostly in the way, taking attention from details of the harmonies in the music, especially when there are a lot of notes (e.g. in arpeggios)," Agebjörn says. The prominent use of a Casio keyboard also lend's the album's mysteriously inviting sound. "The starting point for the album was the electric piano sound of the Casio MT­52, a cheap keyboard from the early 80s that was mostly used on an amateur level," he explains. "It's used (together with other sounds) on almost every track on the album."
Look for Notes on February 10th.