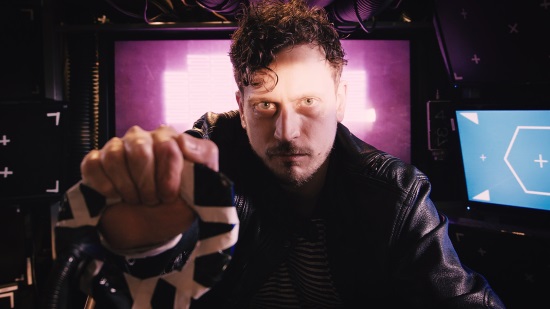 Brooklyn-based Shaun Hettinger makes lively electronic pop under the name Memoryy. His new track "All My Love" just dropped today, showcasing a sound that is reminiscent of Erasure's majestic synth-pop hooks. Hettinger actually wrote the track's chorus  to pitch to Rhianna or Flo Rida, as a friend was working with them at that time. When that happened, Hettinger expanded the track and – inspired by shows like Black Mirror and Catfish – pushed a lyrical focus on the nature of reality.
Yeasayer producer Abe Seiferth lends a helping hand with production, as does Luke Tozour, who grabbed a Grammy nomination for engineering Katy Perry's "I Kissed A Girl". They both have a previous connection to Hettinger, through his first synth-pop track and former group The Squares, respectively. As such, "All My Love" is a masterfully written and sleekly produce slice of synth-pop gold, propelled by a riveting chorus that plays a cross between neon-tinged dance and electro-pop.
Note: Memoryy is or was represented at some point by Obscure PR, which is affiliated with Obscure Sound.