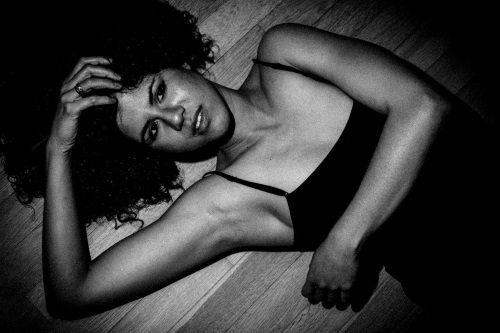 With a haunting piano lead quickly accompanied by strings and synth trickles, "In My Dreams" is enthralling from the get-go. Fluid vocals flow smoothly over the piano and synths, with the bridge around 01:10 marking a successful maneuver that allows the sensual vocals to stand out more. The piano-laden atmosphere and stirring vocals bring to mind Janelle Monae, if she was asked to score the new Bond theme song. Twinkles produces a darkly intoxicating vein of dance-pop that features an enjoyable tendency for emotional hooks — the reflective chorus here in particular. Contemplating leaving love behind and looking back to the past, "In My Dreams" is a powerful track that firmly establishes presence and atmosphere.
The New Zealand-based artist known as Twinkles, the project for Leigh Fitzjames, clearly has a powerful and clean sound, one that's ripe for radio airplay as well as attracting remixes. Her sound is partly the culmination of a very eclectic musical life to date, with travels in India and Thailand providing a glimpse into world music, such as their scene's live jazz and classical Hindustani music (which she studied while there). Now performing musically under Twinkles around NYC, Leigh has released the stelar "In My Dreams" today. The track's video is also released this week, which is self-directed and based on the dance form "Contact Improv" and features dancers Robert Tunstall (Met Opera dancer) and Kayla Tauby (Rockette understudy).
Find out more about Twinkles via this Above Average Hip-Hop interview, a great read.