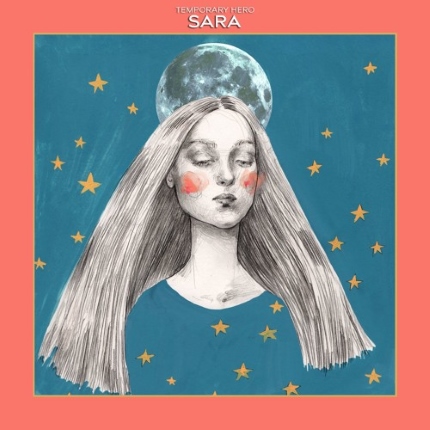 After taking on Chet Baker's vocal-laden tunes last year, Temporary Hero has decided to embrace another pivotal personal influence, with a series of covers for Fleetwood Mac's 1979 classic Tusk.
The Portland, Maine-based artist claims Tusk as his all-time favorite release, even as tracks like "Sara" didn't truly hit him until later. "As a kid I could not for the life of me appreciate the song "Sara" nor would I understand the epic nature of the song "Tusk"," he explains. "But as I grew older, I became immersed in the magic of Stevie Nicks and songs like "Storms" and "Beautiful Child" would move me to tears. And the raw Lindsey Buckingham songs like "That's All For Everyone" and "Not That Funny" became the epitomes of lo-fi masterpieces."
He purchased Tusk's super-deluxe set, released late last year, and that inspired Temporary Hero to work on a cover for "I Know I'm Not Wrong". After that didn't go as planned he naturally gravitated toward covering "Sara", which is complete in its fullness above, as well as what became of "I Know I'm Not Wrong" – an interesting re-arrangement – below. His take on efforts like "Tusk" can be found on Temporary Hero's Soundcloud.