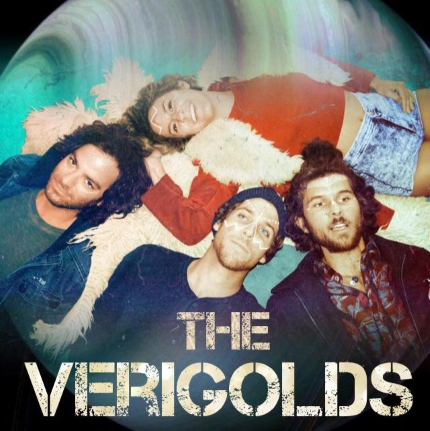 Sometimes two voices are better than one, as is the case with San Diego alt-rockers The Verigolds, a quartet that blends elements of several rock genres (psych, pop, folk) on "Gloom", from their debut album that was released this month, For Margaret. Singer Jenna Cotton's echoing voice accompanies lead vocalist Eliot Ross over swelling drums and prominent piano.
That foggy opening guitar riff sounds like something Kurt Cobain might have played, but as soon as Ross' voice comes in, it's clear that this is a more polished affair than Nirvana. In spite of the foreboding tone, The Verigolds find the beauty behind the grunge; the guitar distortion meshes cohesively with the dancing keys and precise harmonies for a very memorable offering.
Another quality effort, "Skypipe" shows a folksier side, with rustling acoustics and pounding percussion conjuring a hypnotic and dreamy sound that's stylistically different than "Gloom", while possessing a similar inherent warmth. Based on these two tracks alone, The Verigolds are certainly looking up.