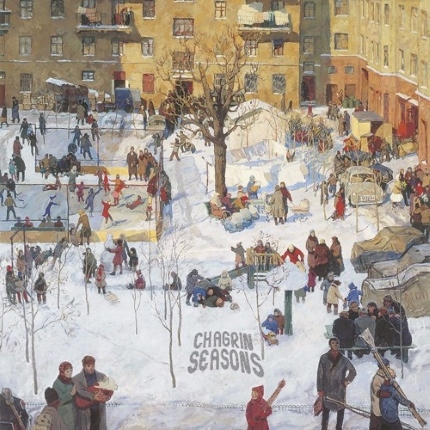 After moving from Russia to Toronto when he was 12, psych-rocker Galkin began diving headfirst into writing and producing music on his own. "Waiting in the Wings", from his debut Chagrin Seasons, combines the singer's varied influences into one alluring dream-pop track that reveals its intricate layers after multiple listens, while producing immediate accessibility upon the first.
Galkin's voice and harmonies carry the track while organ-like synths carry up the low-end. There's a lot going on, and Galkin proves his self-produced mastery in the guitar, keys, bass, and drums. Not to mention, his fuzzy production reminds us of Kevin Parker's spaced-out work, and that's never been a bad thing.
Mike's take:"Waiting in the Wings" is a wonderful slice of psych-pop, led by suave verses that lead cohesively into a twinkling bridge with lush guitar trickles and Mikhail Galkin's soothing voice. The psych-friendly bridge around 01:15 proves to be another excellent transition, reminding of Mac Demarco's slacker/psych/jangle-pop leanings in a very positive way. The twinkling bridge returns just after the two-minute mark, just as welcome-sounding as before — with the multi-layered vocals – one deep and one higher, in a near surf-oriented vein – serving as yet another supremely melodic vehicle for this stunning track. The first single off his debut LP Chagrin Seasons, "Waiting the Wings" is a brilliant introduction.
Listen to his new album in full below: