Young Travoltaz – "Dark World (Take Me to Kolob)"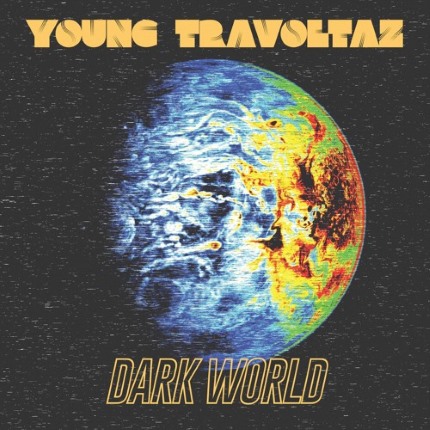 Power-funk electro-dance project Young Travoltaz possess an instantly engaging sound that meshes fleeting contemporary indie-rock, nostalgic disco-funk, and an '80s anthemic spirit into one easily digestible sound. The passionate verses flow consistently into a shimmering hook that features the track's title, with a hook-laden spirit reminiscent of Boom Bip and Gruff Rhys project Neon Neon, which rides on two very gifted musicians in both the pop/rock and electronic funk-tinged spectrum. Young Travoltaz have a similarly eclectic talent set, as evidenced by this track alone, which despite ample repetition and fair predictability makes for an insanely fun listen.
From the group themselves: "Young Travoltaz are Cardinal AFG and Overlord Deacon Terry J. Based out of the Salt Lake City Temple, these elders are to periodically release traditional Kolobian Hymns until Armageddon swallows Earth and extinguishes Sol in Celestial Glory." This track is a fine way to go out, at least.