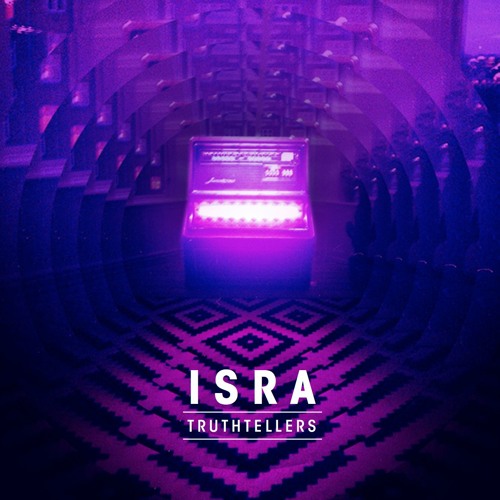 Copenhagen-based group Isra have a sparkling new single called "Truthtellers", an infectious and summer-y effort that blends indie-pop with some very nifty electronic influences. Band member Hjalmar Littauer explains the track's creation process:
I think for me, as the main producer on this track, my lifelong admiration of The Beatles made me want to experiment with sound of the mellotron, which I love, and which, for me, is actually the most important element in the song. Later in life I've been influenced by more synthetic/electronic infused styles of music (Ratatat, MGMT, Tame Impala to mention a few), as well as more sample-based music (James Blake, RJD2, Jungle). Because the singer, Victor Eff, a LO-FI fanatic (maybe that explains the chill-wave influence), always has enjoyed music with a slightly amusing/cheerful touch to it it, the song kind of ended up sounding very "summer".

We started of in my apartment, located in the north-western part of Copenhagen, creating the first loop with the chopped, highpitched and reversed vocal (the gimmick), that later turned out as the chorus of the song. The lyrics are mostly the work of the vocalist, and is about how the media (sometimes addressed as "she") has the power to control and angle information in a way that can conceal "the truth" or aspects of it from the public. In the final stages of the mix the drummer and producer, Jeppe Andersen, and I have changed the form also shortened the song a bit to make it more "light" or "easy going".
"The future is to finish our album, release two more singles with music videos during the fall, and play lots of concerts!" he adds. If "Truthtellers" is any indication of what to expect, it should be a phenomenal release.
More on the group's formation from Littauer:
The project was first established 5 years ago, when the vocalist, Victor Eff, and I wrote the song "I do I do I do" (which also features on our album). I later started to make music with drummer and producer, Jeppe Andersen, at a musicschool called "DRH" (Den rytmiske højskole). We shared a dream of making an EP and invited Victor to join our project as Vocalist. Since are EP has expanded to become an album. Truthtellers is one of the eight songs featured on our forthcoming album (also called "truthtellers"), and we promise more laid back, gloomy and melancholic works in the future.