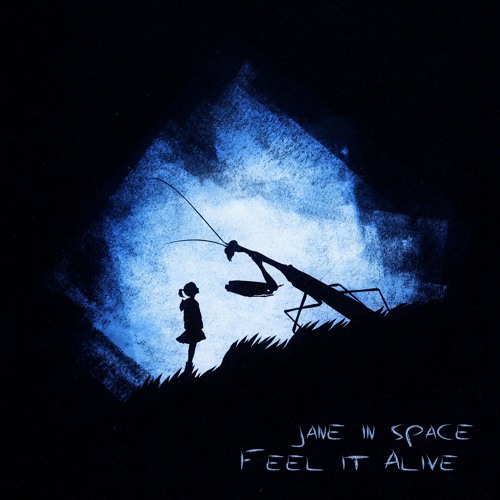 Jane in Space is a NYC-based electronic rock/industrial trio with a sound that should delight fans of Nine Inch Nails, Depeche Mode, and Dave Gahan. Lively industrial whirs and a bustling bass line coax up an anxiously infectious feel on track "Feel It Alive", while Tom Vickers' lead vocals – comparable to Gahan in tone – provide a confident presence. He pulls part of his delivery from "'90s Britpop he grew up with in his native Oxford," which no doubt is partially why darker Blur tracks – circa their 13 era – also comes to mind. Speaking of Nine Inch Nails as well, the track was mastered by Tom Baker, who has also done so for Nine Inch Nails, Deftones, Wolfmother and others. An impressive track through and through.
More on the track and video's creative process:
… the band attempted – both lyrically and sonically — to capture the organic way patterns disassemble into new patterns depending on how they are experienced. For example, as vocalist Tom Vickers coalesces the syllables of the title into different words, heavily altered takes of his vocals drift in and out, creating a hypnotic uncertainty. The video by Permian Strata focuses in close on Vickers' face for its entire length while ceaselessly shuffling patterns of footage behind him; the effect accentuates the uncomfortable humanity buried beneath the patterns, both sonic and visual, and reminds the viewer that perception creates the experience.