Pierce Fulton – "Borrowed Lives" (feat. NVDES)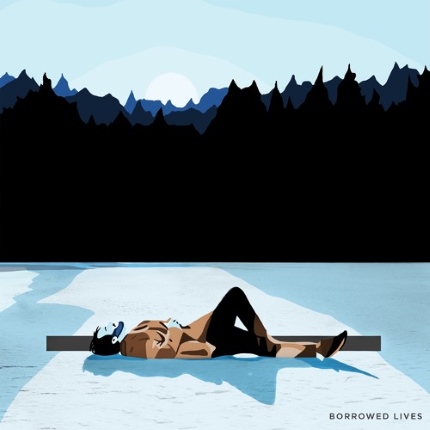 Originally from Vermont, Pierce Fulton has been perfecting his musical craft since as early as 6, when he would sit "on a tiny guitar amp with similarly tiny guitar in hand, begging his parents and family friends for song requests." He eventually learned the drums, piano, trombone and more, with a diverse stylistic taste that included everything from classic rock and blues to reggae and classical music. A high school class in his small Vermont high school was what inspired him to explore the more electronic side of music, with the course exploring "the fundamentals of production programs, basic synthesis/sound design, and sampling in addition to studying the history of iconic electronic music from the likes of Kraftwerk, Aphex Twin, Frankie Knuckles, and more." "It was a revelation having had no real exposure to this world, growing up in such seclusion, so far away from club culture," Fulton says.
With a handful of songs already under his best, Fulton is now 24 and based in Los Angeles, churning out quality tracks like "Borrowed Lives" that show both his appreciation for swiftly-moving guitar progressions and sampling, apparent in the excellent use of various vocals and mechanical effects, nicely reminiscent of The Tough Alliance. His style is fresh and colorful, with an unpredictable stylistic appeal that shows Fulton's rock/pop and electronic leanings, which on "Borrowed Lives" results in an undeniably infectious hybrid.