PJ Orr – "Mona Lisa"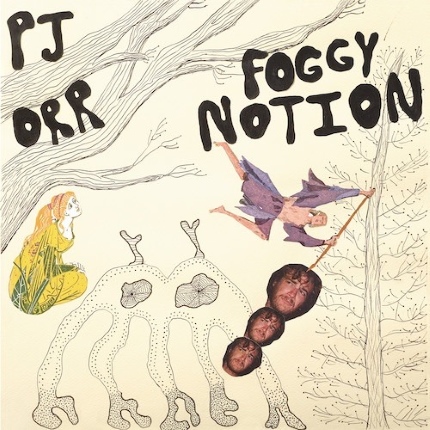 Aussie rock group Hailer impressed numerous times in years past, especially with the tracks "Spooky Clams" and "Digging Holes". The former's sound beckoned to a unique mold of dark Brit-pop (early Suede, Auteurs) with a post-punk edge, while "Digging Holes" remained in the rock spectrum, but playing in the more party-centric fun rock-nostalgia arsenal of The Brian Jonestown Massacre, with heavy guitar riffs reminiscent of Mclusky as well. If those two efforts showed anything, it was that the songwriting brains behind Hailer was capable of impressive stylistic maneuvering and melodic nostalgia.
As a result, it makes sense that the debut album from Hailer's chief songwriter – PJ Orr – is a masterstroke. He started this solo effort as Hailer started to drift apart, with the aim to "make music without dealing with the democracy of being in a band," so this solo project was born. With more freedom to write and experiment, in addition to longtime collaborator/engineer/friend Pete Holz at his side, it provided the push PJ needed to start this project.
"Mona Lisa" is an excellent example of what to expect here, showing a twangy and dexterous vein of psych-folk and alt-rock that will attract the immediate attention of Radiohead fans. The guitar work is very Jonny Greenwood-esque, at least in how the various elements – from the slight backing distortion to leading gliding licks – work beautifully with the sonorous vocals and generally subdued atmosphere. The touch of a flute (?) around 01:55 adds an extra haunting dimension, which only develops more strongly as the track progresses.
Stream the rest of PJ Orr's excellent new album, Foggy Notion, below: