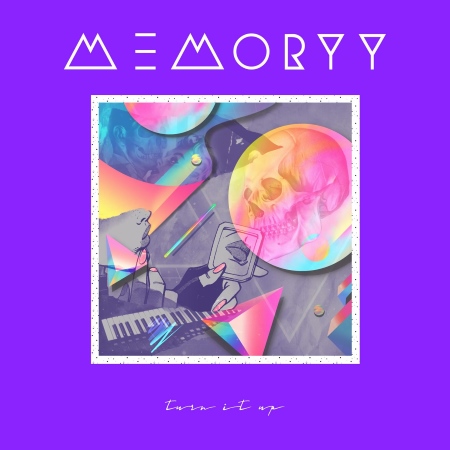 Off his upcoming album Skeletons, out March 31st, "Turn It Up" is an extremely fun synth-popper with a distinctive '80s charm. It has that sort of lovable cheese you'd expect out of a tune at a neon-lit roller disco. An early version of the track was actually nearly chosen as the theme song for Netflix's Chelsea Handler show, though that spot eventually went to another Memoryy track. Indeed, the project of Shaun Hettinger continues to see an upward trajectory (as has been evidenced by many previous posts here). If "Turn It Up" is any indication of Skeletons, that trend should continue.
The star of "Turn It Up" is a wildly enthusiastic chorus, where the track's title is repeated with vocal glee over a colorful array of synthesized gymnastics and light guitar swipes. The verses, mostly rhythmic in their allure, serve as an excellent carryover to the central hook — which for a genre like this is pivotal, and it sure succeeds here. Enjoyably repetitive like a slew of '80s anthems, "Turn It Up" is a successful blast-from-the-past that's another charmer from Memoryy.
Note: Memoryy is or was represented at some point by Obscure PR, which is affiliated with Obscure Sound.