Premiere: Mushroom People – "Time Lapse"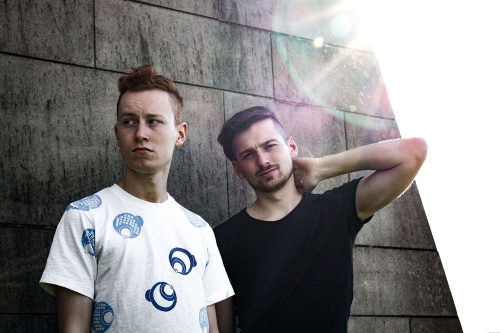 Mushroom People is a brotherly duo that crafts engaging pop music, reminiscent in tone to the colorful work of Future Islands. The two brothers, Dean and Dustin Bremerich, formerly played in rock bands before a fascination with electronic music arose as well. They formed Mushroom People this past November with that emerging influence in mind, with "Time Lapse" being our first peek at their new album, released today. With an infectious stuttering vocal sample, culled from a sample of Thrice's "Artist in the Ambulance", the hook emerges tastefully. Effervescent twinkles just prior to the two-minute mark help assemble a stellar bridge, leading back into the vocal sample-laden hook, which touts dance-laden appeal and an electro-pop shimmer. The vocals during the verses pack a more anthemic rock-based feel, which makes the successful electronic incorporation welcoming and effective.
You can stream the rest of their just-released full-length on Spotify.