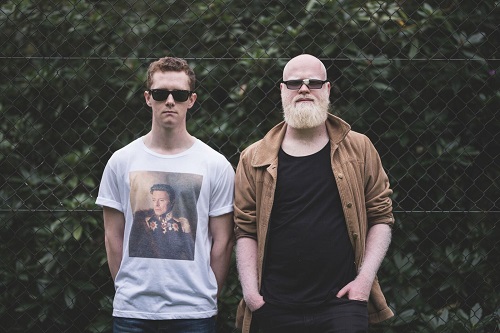 "Come Around Sundown" is a catchy, brass-laden track with touches of funk and rock, from new project Sneakers, a soul-filled collaborative community of musicians and artists from the streets of Auckland, New Zealand. The community is lead by Nick Raven (previously featured with tracks like "Strange Days") and Chris Dent, who have been writing and recording in living rooms, basements and bedrooms since 2014.
The project later expanded to include Sean Patterson, Matt Bizzle, Hannah Rolfe, and Dean Rodrigues, who comprise "a rich palette of sonic and visual wonder to draw from." Chris and Nick work together closely, with Nick taking a producer's approach and Chris using a hands-on singer/songwriter approach.
"Come Around Sundown" is full of suave, chilled-out guitar tones and mellow keys, with a charismatic vocal lead alternating between hazy verses and a forceful hook. Cool additions of brass, especially just past the two-minute mark, add to the sound beautifully. Accessible and breezily confident, "Come Around Sundown" is a nice showing from Sneakers.
The track "started off as a funky acoustic number, but after we jammed with the live band it found a new life with disco beats, psychedelic organs, slick guitar and soulful sax," Chris explains. The entire song was recorded in Chris's inner city Auckland lounge using borrowed gear and an abundance of time. Two years on the band set up at Depot Sound Studios in Auckland with Morgan Allen to sculpt the mix. The song was then sent to Sage Audio in Nashville, where it was mastered by Steve Corrao