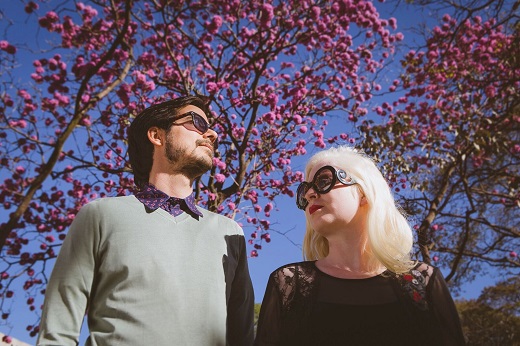 That Gum U Like's new EP, The Black Lodge, is inspired by the TV series Twin Peaks as a whole, which brings a mysterious and charismatic atmosphere to the songs. The EP will was released on December 8th by Quadrado Mágico, a Brazilian label that means "magic square" in reference to Brasília, Brazil's capital, that looks like a square in the map.
That Gum U Like is a freshly formed duo by two experienced musicians who create music influenced by dream-pop, shoegazer and a few electronic elements. Their major references are Cocteau Twins, The xx, My Bloody Valentine, Slowdive and Flume. Half of the duo, Fábio Popinigis, is also half of Brazilian electronic duo DeltaFoxx.
"Killer" touts murky synth and quickly evolving percussion gives quick life to the track, with buzzing electronic accompaniments crafting an enticing soundscape alongside the hypnotic and angelic vocals of Andressa D., whose vocal tone is the perfect accompaniment to Fábio Popinigis' production.
Stream each track, and the release's excellent remixes, below: