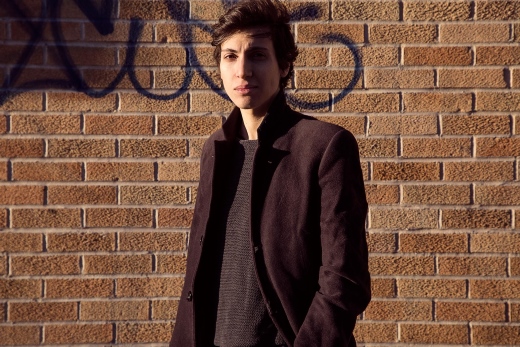 "Hell No" is the first release from Brooklyn-based act Von Sell in over a year, after a forced hiatus due to a vocal cord injury. Previously impressing here with a variety of efforts, Von Sell's "Hell No" is similarly stellar. Beginning with a percussion-less wash of guitars and Von Sell's serene vocals, the track evolves into an infectious vein of pop, with Von Sell's vocals perking up in intensity and showing no worse for wear. With a lyrical theme regarding being conflicted and in denial about love, infatuation, and losing yourself in your desire for another, it's a memorable one for sure.
Shortly following the release of his debut EP, Von Sell began to suffer unexplained vocal discomfort and pain, leading to cancelled shows, back and forth visits to voice doctors and treatment facilities over the course of a year. Unfortunately, there was a chance he could never sing again. He refused to give in, though. After six months of rest, focus and family in Germany, he flew back to his Brooklyn studio and pushed through his insecurity to record and produce what will be his next EP.
Upon returning to New York, Von Sell partnered with NYU's Steinhardt students and Village Records to create "Hell No" alongside Grammy-winning producer, Juan Cristobal Losada, Welcome back, Von Sell!