Auld – "Bugs In My Gut"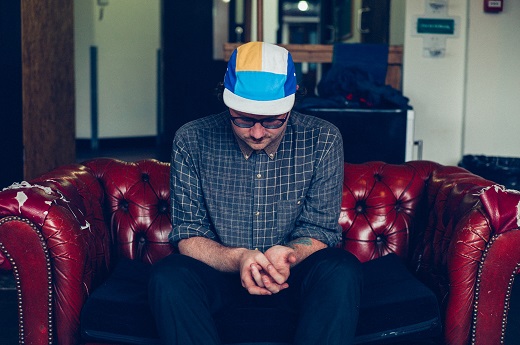 Based in North West London, Auld crafts electronic-minded pop in a brooding, alternative vein. Growing up influenced by the likes of Elliott Smith, Bright Eyes, Tom Waits, and Michael Stipe (and now finding admiration in '80s pop and some modern hip-hop), Auld's embracing of artists that tout a unique sound without gravitating away from captivating melodies and aesthetics rings true in his own project. His new track "Bugs In My Gut" – the second song released from his EP Curriculum Vitae – meshes yearning vocals with a variety of synths and guitar work.
Beginning with an '80s synth-pop twinkle, the track assumes a more guitar-centric sound around 01:43 – the seamless transitioning betweens synth and guitar-laden emphasis reminding of The Radio Dept – as a spoken word sample lingers in the back. A soaring, anthemic guitar tone at 02:46 helps kick-start a very satisfying conclusion. This is a very fine piece of songwriting and production from the promising Auld.