Giddeon Gallows – "Foxglove"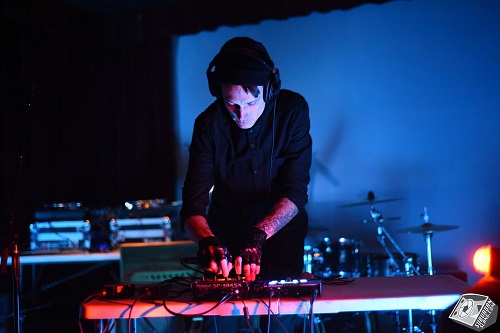 Baltimore-based producer and rapper Drew Scott produces consuming bedroom-pop under the name Giddeon Gallows, channeling the artist's eclectic stylistic reach — ranging from the hip-hop feel of the vocals and rhythms to the gentle illumination of synth-laden pop. Nonchalant, confident vocals work seamlessly around the nocturnal feel of the synths and percussion, effectively moody throughout — though especially at 02:35 when a lush synth pad combines with haunting vocals for some serious atmospheric charm. The track is off the upcoming new album Critter (pre-order here), with an interesting creative process that Scott elaborates on below:
I joked at first that this was my 'singer/songwriter' album, but I can't play a guitar. So this is just me, an SP-404sx, and a vocal effects pedal. Much of whats classified as 'Bedroom Pop' nowadays is light and sterile—probably had a studio involved along the way. That's fine and all, but I wanted to explore the genre in my own way. I still make music in my basement—the same way I have since I started making beats. Theres a vulnerability involved when you can feel the cobwebs, the chill in the room, the creaking floor above. When recording, I like to keep the less desirable take if it works and conveys a certain emotion. I want that exact moment in time captured, like orbs in a photograph. Thats why I've been calling my music 'Basement Pop' since making Sixtape with Blacksage. Its a much more somber take on a genre that often tends to come off as cheesy. For example, even a seemingly chill song like 'Avoidant' is about having crippling anxiety.