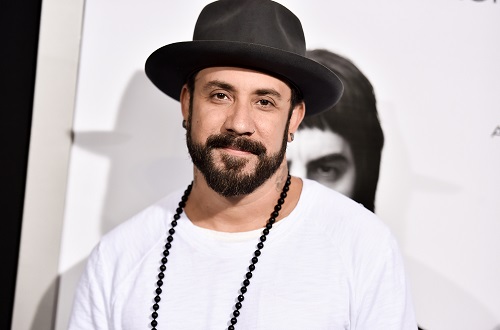 Former Backstreet Boys member AJ Mclean has announced his intention to 'disrupt' country music with his latest album. In a press release sent to coincide with his trip to Nashville he said:
"There's the AJ McLean you think you know: the trendsetter and member of one of the most successful groups of all time… Then there's the real AJ McLean, the ultimate trendsetter and a raw singer-songwriter, an artist dripping with soul and bare emotion."
The boyband member has declared his intent by joining the Country Music Association, and he says that a recent collaboration between the Backstreet Boys and Florida Georgia Line, God, Your Mama and Me, had a big impact on him and his musical interests.
"I want to come in and I want to disrupt country," the singer said. "I want to shift. I want to shake things up just like FGL did."
The singer, represented by MN2S booking agency, first auditioned to become a member of the Backstreet Boys aged just 14. A talented performer, he already had film and TV credits under his belt.
Backstreet Boys quickly became a worldwide hit, one of the biggest bands of the 90s. Hits like Everybody (Backstreet's Back) and As Long As You Love Me made them a hit with teenagers around the world, and in 2013 the band celebrated 20 years of performing together.
Though the band reconvenes often, AJ has also pursued a successful solo career and continues to draw large audiences for his regular performances. He has also has two children with wife Rochelle Deanna Karadis, Ava Jaymes and Lyric Dean.
When asked for more details about the sound that fans can expect from his next album, AJ said that his music would have a: "soulful kind of Chris Stapleton or Sam Hunt vibe".