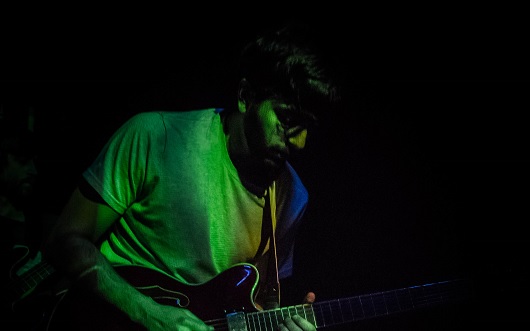 Kinisi, the project of Atlanta native Speros Kokenes, incorporates a "first true love" (guitar) with a talent for electronic production that's savvy on warped samples and hazy textures. New track "Weird Mannerisms Pt. 1" is initially propelled by a caffeinated synth arpeggio and lush bass line. Kokenes' vocals emerge during the spacious choruses, serving as an effectively tranquil accompaniment during the arpeggio's next entry and break-up around 02:06. Although the synth arpeggio serves as the lead, there's some nice guitar-laden additions in the second half that succeed in showing the project's cohesion between guitar-driven melodies and electronic beats.
Per Kokenes, the track explores "being weird at parties but finding someone to cling onto regardless." The "panic attack" at 03:24 plays into this vein, and "gets a little high on the way back down from it."
The track comes via the Kinesthetics EP, out on Monday May 14th via VLSC Records.